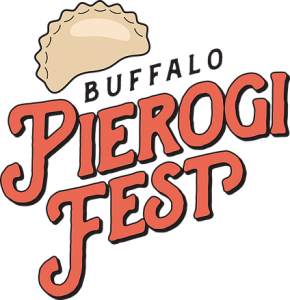 When: May 21, 2017
Where: Outer Harbor Buffalo, 225 Fuhrmann Boulevard, Buffalo
Time: 1pm-4pm
The 2017 Buffalo Pierogi Fest Presented by Compeer of Greater Buffalo, Inc. and hosted by Step Out Buffalo is bringing top notch pierogi makers to Buffalo's Outer Harbor for a day of face stuffing and outdoor fun in the sun. I mean, how else would you rather kick off summer amirite?
Each pierogi maker will showcase their unique pierogi recipes and YOU! get to taste test 'em all. Various awards will be up for grabs and will be voted on by YOU! right on your smartphone.
In addition to tasting a bunch of different pierogi, there will also be live music, vendors, games, food trucks, outdoor activities, a cash bar with local beer & wine, plus some super fun surprises. KanJam anyone?
Remember, there's a chance this event could sell out very quickly (tbt to the Buffalo Bloody Mary Fest), so if you wait to get your tickets they just might be gone. Don't say we didn't warn ya!
WHAT'S INCLUDED?
Both General Admission and VIP tickets include admission to the event and one pierogi from each participating pierogi maker (aka 10 of the best freakin pierogi you've ever had). VIP tickets also include access to an exclusive VIP lounge, private VIP bathrooms, special VIP entrance, and a 3-hour open bar with local beer & wine…holla! Tickets to the 2017 Buffalo Pierogi Fest are ~*~LIMITED~*~ and cost $35 for general admission, $60 for VIP. Don't worry, we'll have boxes available to take home any extra pierogi in the event that you're…stuffed (lol get it).
WHO ARE THE PIEROGI MAKERS?
*Babcias Pierogi/ Sweet Tallulahs
*Chrusciki Bakery, Inc.
*Home Cooked Buffalo
*Keeping Traditions Buffalo
*K Sisters Pierogis
*Ms. Judi's Food Truck
*North Star Tavern
*Potts Deli & Grille
*Ru's Pierogi
*The Mess Hall
TICKETS:
General Admission – $35 / includes admission to the event and one pierogi from each participating pierogi maker
VIP – $60 / includes admission to the event and one pierogi from each participating pierogi maker + access to an exclusive VIP lounge, private VIP bathrooms, special VIP entrance, and a 3-hour open bar with beer & wine only