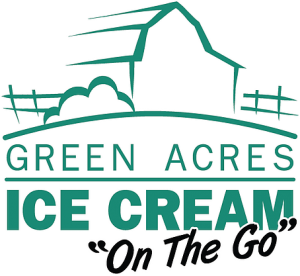 Green Acres Ice Cream
Truck Description:
Green Acres is the place to be, but we know that sometimes, you just can't get to us. We now can come to you with our Ice Cream Truck!
"On the Go" Catering
We feature locally made Upstate Farm's Soft Serve Custard (the real stuff) and Perry's Hard Ice Cream. Not only can you have your ice cream in a cone or dish, we have many more options for you to choose from. You can also try one of our signature "Specialty Parfaits", along with our delicious Smoothies, Milkshakes, Flurries and Slushies. All come in many flavors, so try them all!
We also have our brick & mortar store located at 4367 Broadway in Depew, NY. Stop by for our expanded menu offerings along with our beautifully landscaped Miniature Golf Course and our Award Winning Driving Range.
Food Truck Offerings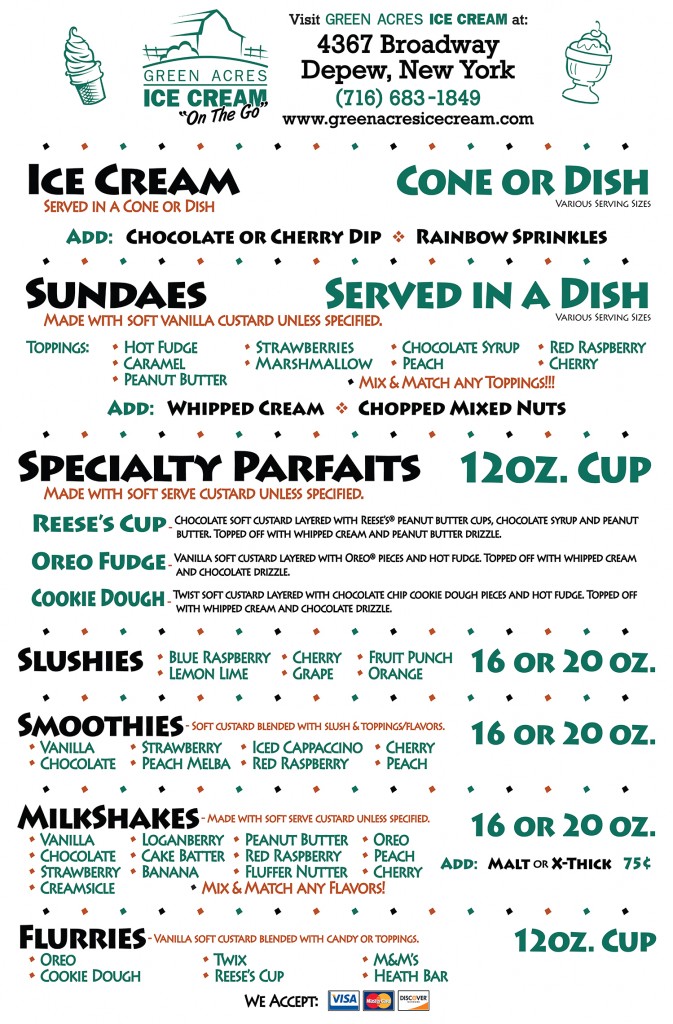 Come Find Us