As the very first food truck in Western New York, Lloyd's Taco Truck has consistently dished out some of the most flavorful street food in the region. Started by childhood friends and entrepreneurs Peter Cimino and Chris Dorsaneo, Lloyd's delivers complex, fresh flavors at a low price. The truck has generated such high demand in the Buffalo area that Cimino and Dorsaneo now operate three trucks and offer special event catering.
The duo has got everyone in WNY wondering, "Where's Lloyd?"
The Dish:
BRAISED BEEF TACO: $2.59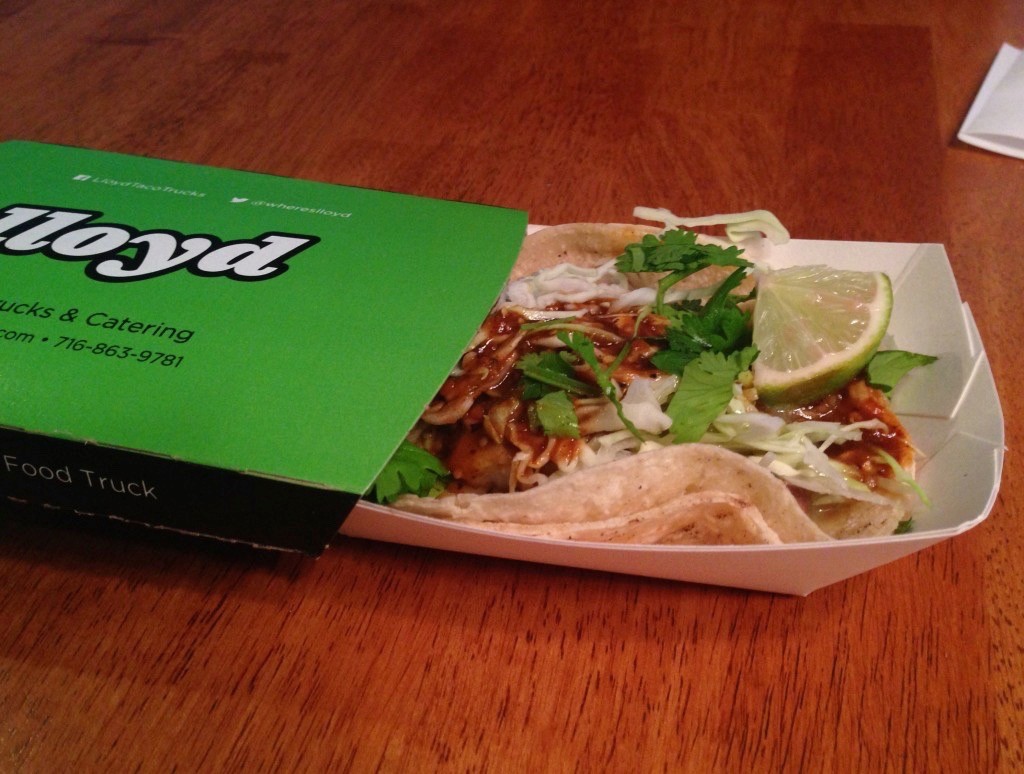 Served on a 5-inch soft corn tortillas, Lloyd's tacos come in the perfect packaging for munching on the street. You select the protein: braised beef, roasted pork, grilled chicken or stewed organic black beans, and Lloyd's piles on the rest. The finished product is a warm, fresh taco with crisp shredded cabbage, cheddar jack cheese, chimichurri and roja sauces, cilantro and a lime wedge.
Grade: A
GRILLED CHICKEN BURRITO: $6.89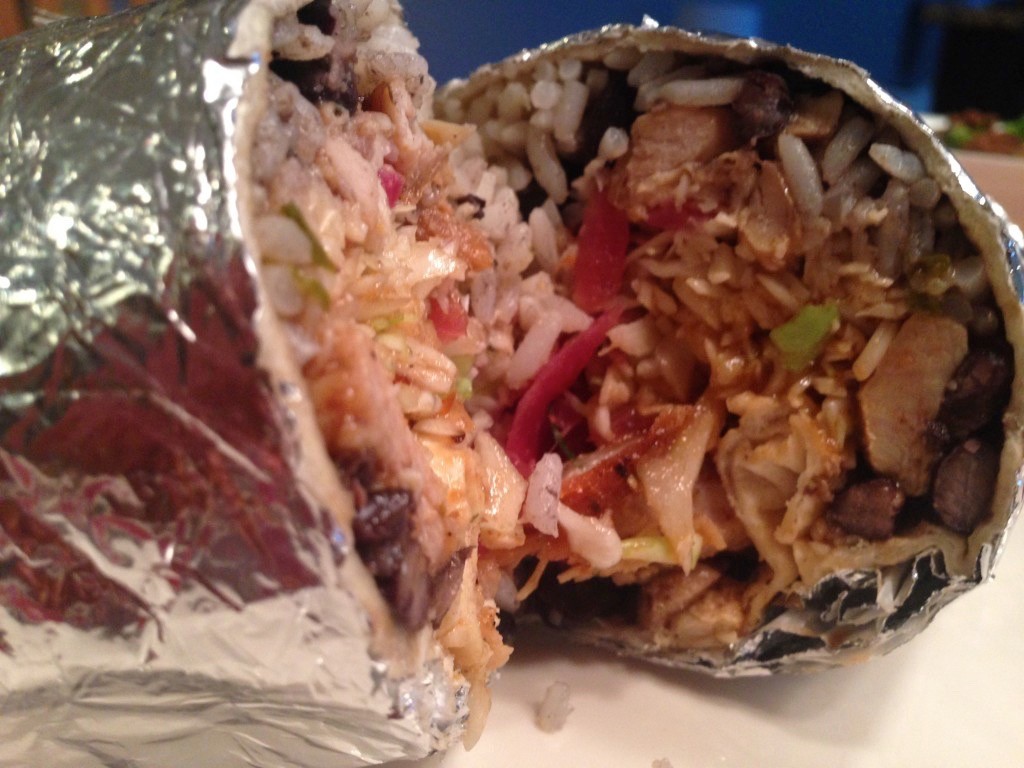 Order a burrito at Lloyd's when just a few tacos won't be able to satiate your hunger. All burritos come on locally-made flour tortillas, and again, you select your protein. After they're stuffed full with rice and beans, cheddar jack cheese, shredded cabbage, chimichurri and roja sauces, burritos from Lloyd's are a rich experience in fresh, local flavor.
Grade: A
TRICKED OUT BRAISED BEEF NACHOS: $6.89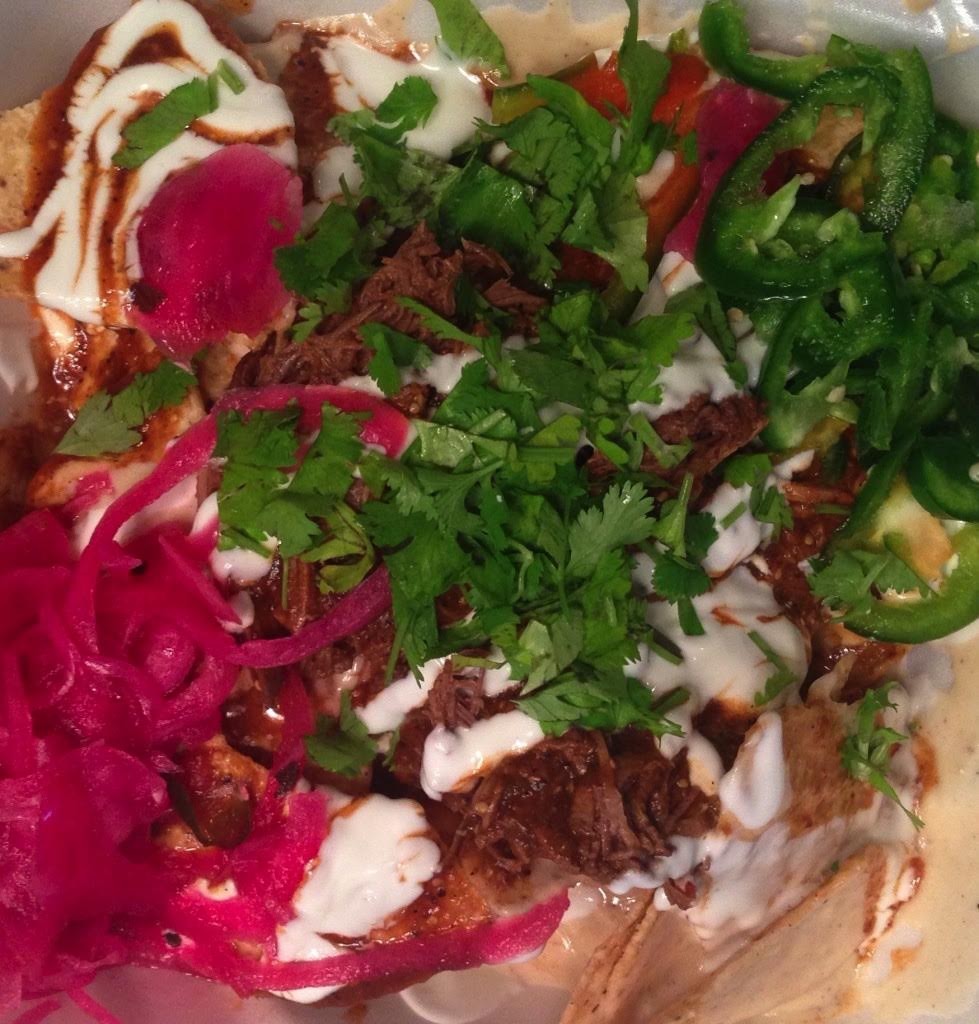 After choosing your protein, Lloyd's all natural corn chips are piled high with homemade queso, roja sauce, sour cream, fresh jalapeños, tangy pickled red onions and cilantro. This dish is perfect for sharing with a group, but don't invite too many of your friends- these nachos are addicting.
Grade: A
RECOMMENDATIONS:
Ask the ever-friendly Lloyd's employees to add the pickled red onions to anything you order.
Fill up a to-go sauce cup with Lloyd's homemade Rocket sauce- an impressive, spicy combination of tomatillos and chiles.
Don't let the line that forms in front of Lloyd's intimidate you. It's worth the wait.
Website: whereslloyd.com