Macarollin was born in 2013 after owners Peter Causy, Fred Kulikowski and Nathan Hurtt met and combined their brainpower and unique experiences. Franchise rights have since been sold in four states and over 100,000 servings have been sold. Macarollin opened its first brick-and-mortar location in February of 2015.
THE DISH:
LOBSTER MAC: $9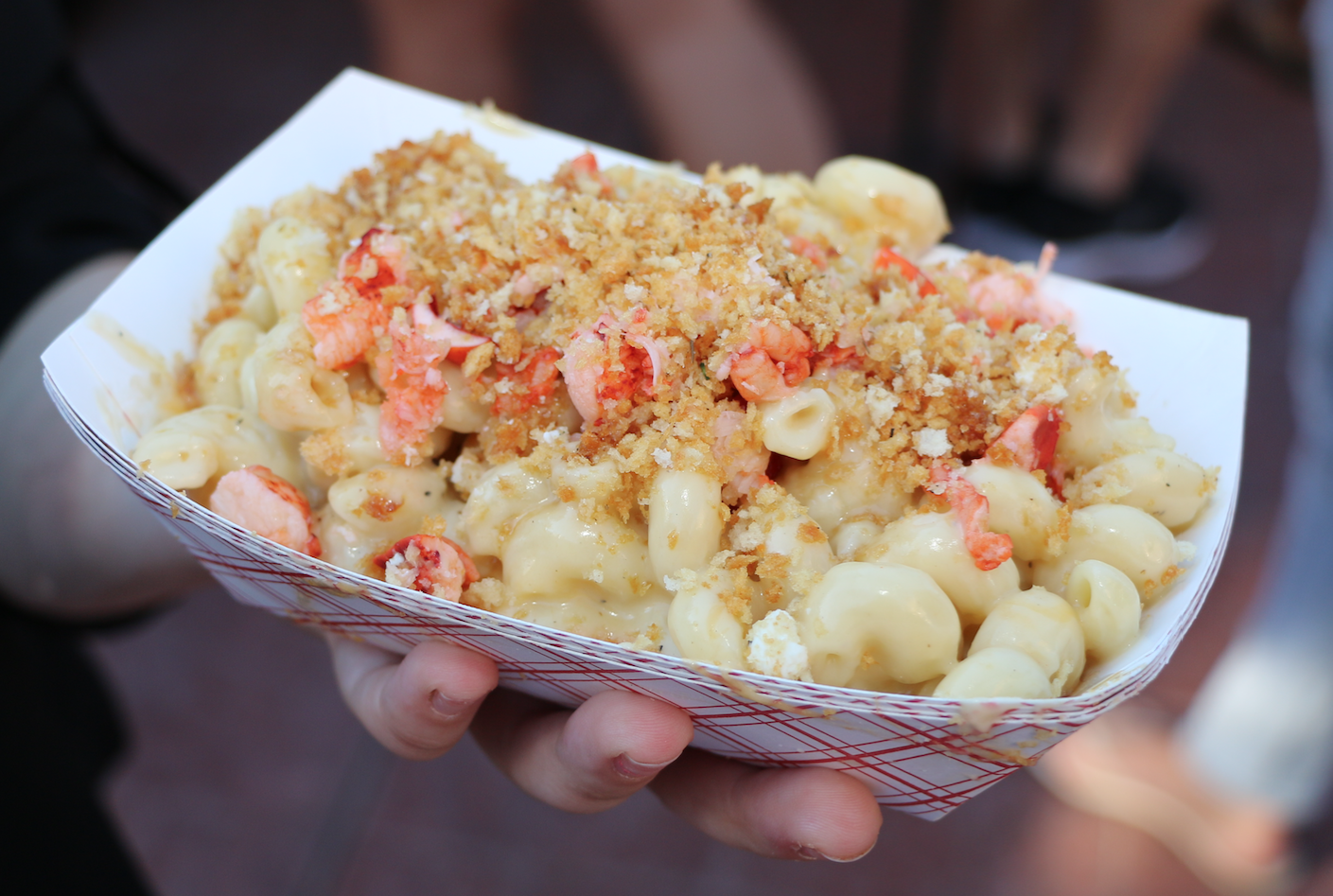 The group that I wandered around Food Truck Tuesday with immediately gravitated towards the Macarollin Food Truck, as we saw several event attendees walking around enjoying a sizable portion of macaroni and cheese. We were also all in unanimous agreement that the Lobster Mac had to be the dish that we tried. Made with fresh Maine lobster knuckle and claw meat, lemon-scented goat cheese, chives and shallots.
Unfortunately, in the world of macaroni and cheese, many dishes wind up entirely overcooked and mushy. I'm almost always bracing myself for this possibility when I order mac and cheese at a restaurant or food truck. Fortunately, Macarollin apparently has mastered the art of cooking up perfectly al dente portions of their specialty. The Lobster Mac had just the right amount of bite, cheesy flavor, and tender, buttery pieces of lobster meat, all topped with satisfyingly crispy breadcrumbs.
recommendations:
Eat it while it's hot!
Bring a couple of friends and order a few different items off of Macarollin's diverse menu. The group that I was with wished that we had stuck around for more.
Website: www.macarollin.com