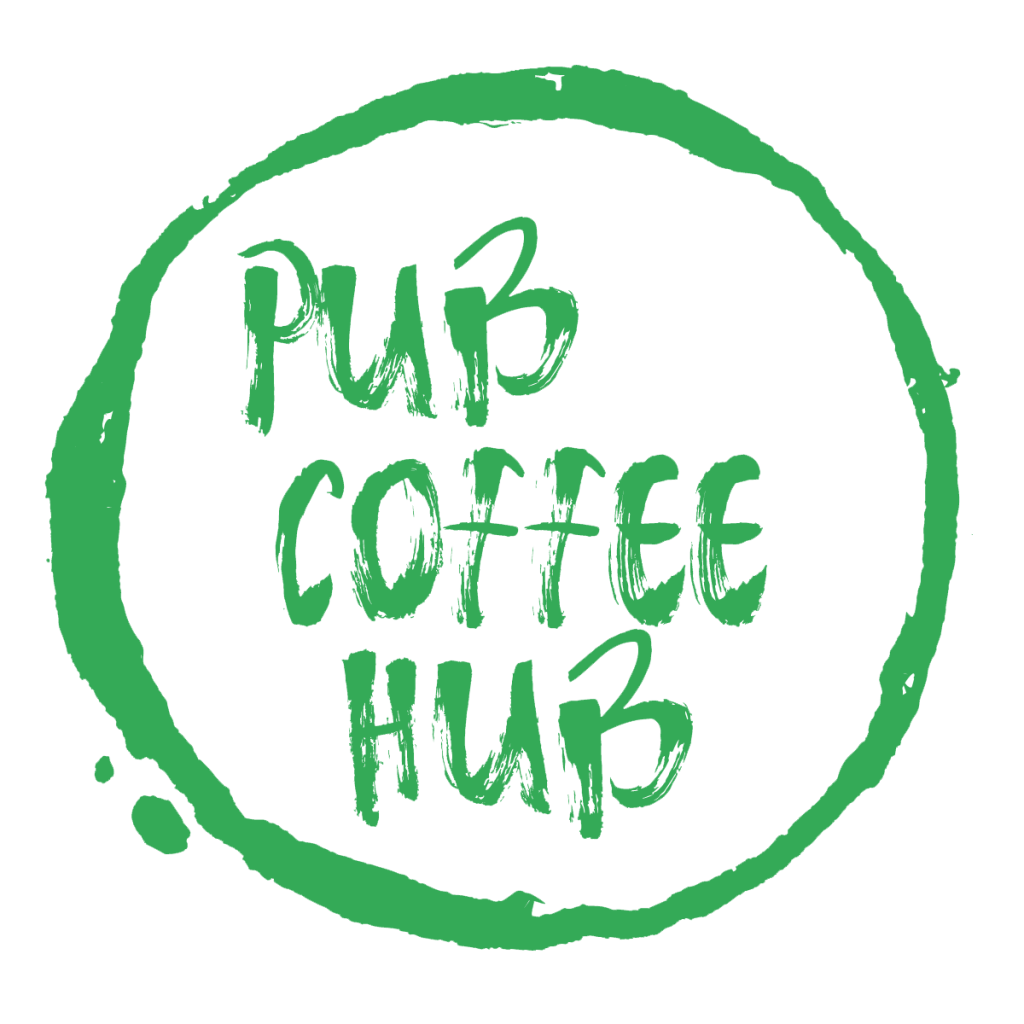 If you're looking to add something to any outdoor/indoor event we suggest Pub Coffee Hub. They carry a wide array of custom coffee drinks as well as smoothies and sandwiches.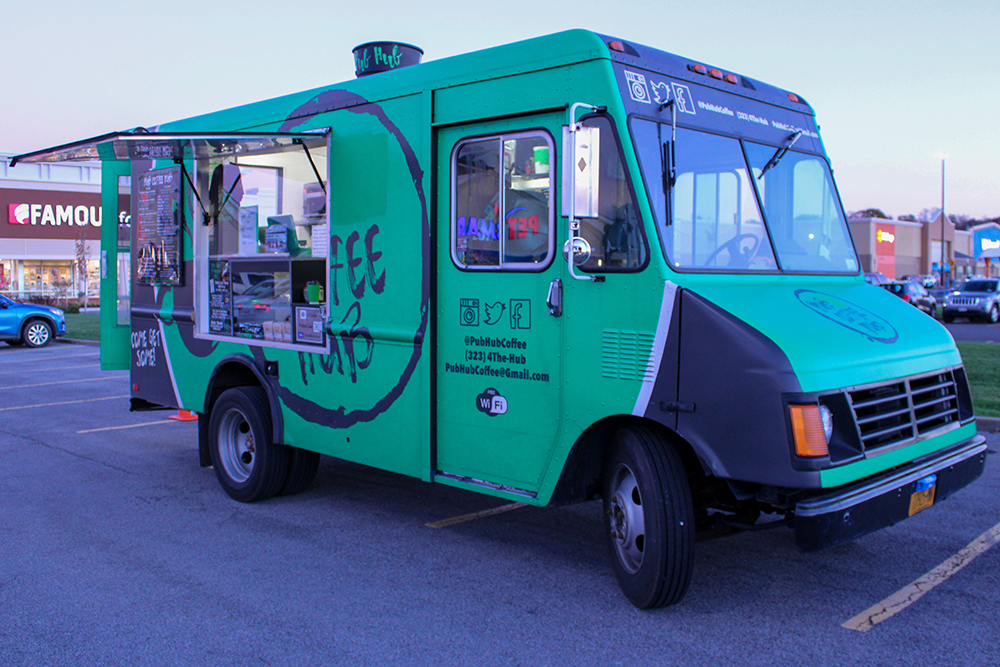 Pub Coffee's most popular cup o' Joe is a specialty drink called the Chandler, named after the character in FRIENDS. All Pub's specialty drinks are named after the characters in the show, and it has proven to be a big hit with the locals in Western New York.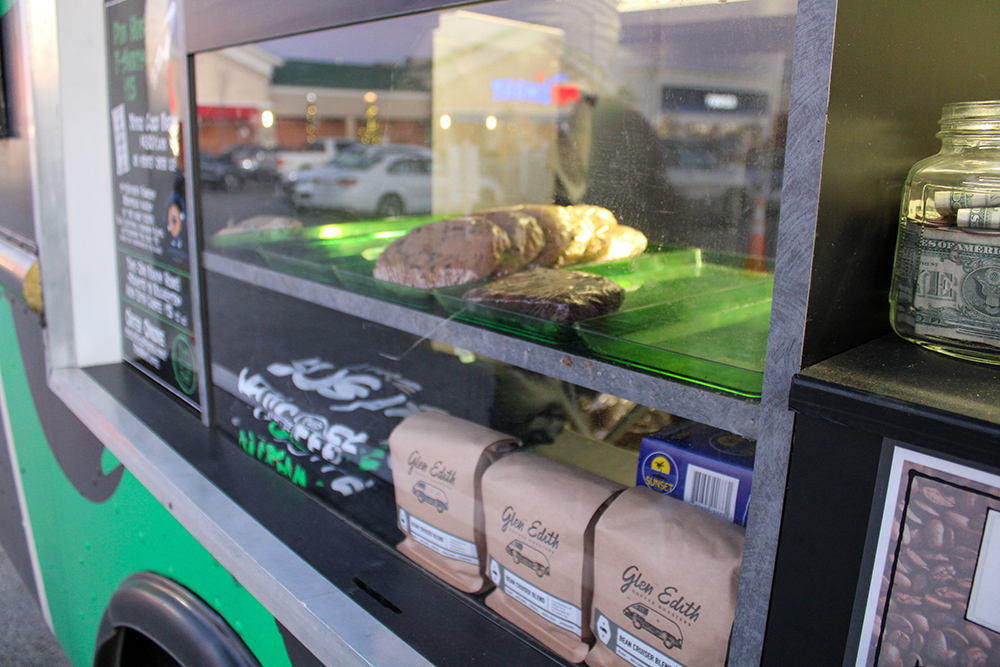 Specifically, the Chandler is a double espresso with steamed milk, vanilla syrup, caramel and a pump of white chocolate. Rob garnished the cup with a spritz of whipped cream for presentation. The espresso taste hit me first, and then the sweet additives as an aftertaste, making it delightful that I couldn't help but finish in about ten minutes' time. I usually prefer anything but coffee, but Rob at Pub Coffee Hub definitely changed my mind. Thanks Rob!
We also grabbed a cup of their PCH Cocoa. Their Hot Cocoa was a great way to warm up on a chilly night. Both creamy with plenty of chocolate flavor and not too sweet. We can't wait to try their frozen version as well.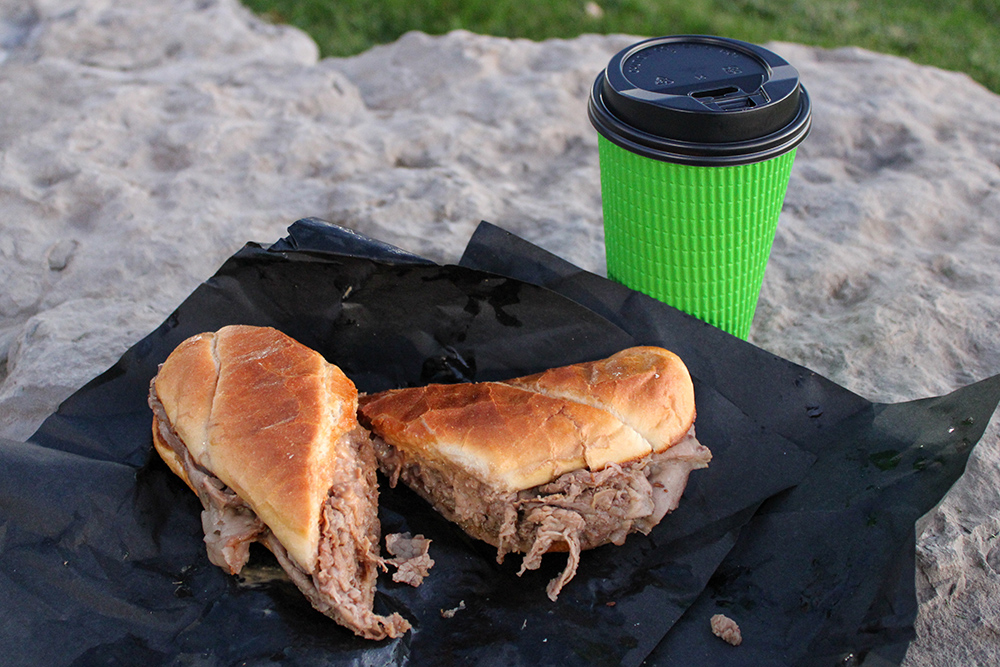 We got the chance to try one of Pub Coffee's famous cafe sandwiches that definitely reflect our tastes in our area, we tried their (It's Gotta Be) Your Bull sandwich made fresh with a Costanzo's Rustic roll and their homemade au jus sauce. We discovered that secret sauce had a surprising kick we weren't expecting! Not too hot, and definitely not too bland. It was definitely a treat that went well with our coffee. Check out Pub's main location at 56 Harvester Ave, Batavia, NY 14020 and check their Facebook often for where to track them next!

We had a great experience with the Pub Coffee's Food Truck and we will be visiting them again!

*During our visit all CDC Regulations were followed including social distancing, gloves, masks, and hand sanitizer.*