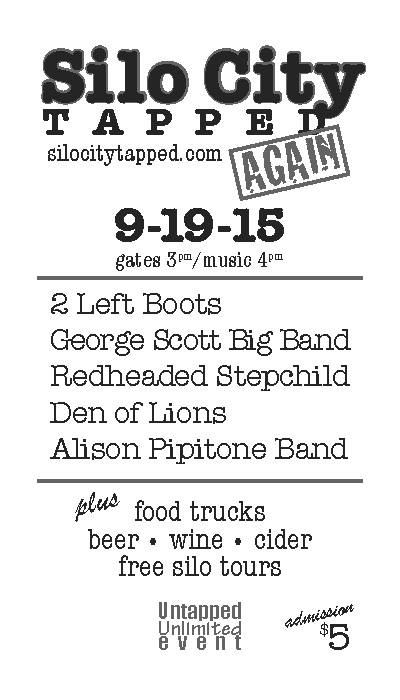 With the success of Silo City Tapped event last year, Silo City is hosting its second annual Silo City Tapped event from 4 to 11 p.m. on Sept. 19, 2015. Doors open at 3 p.m. with $5 admission.
The event will feature silo tours, live music, beer, wine, ciders, and, of course, food trucks (including Lloyd's, Cheesy Chick, Frank's Gourmet Hot Dog, Matty's BBQ, Pine Hill Fresh Foods, House of Munch and more!).
Park on site and on Fuhrmann Boulevard.