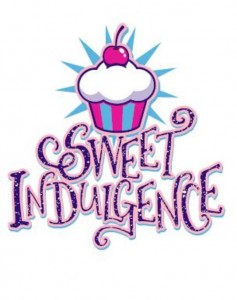 Sweet Indulgence Curbside
Truck Description:
Sweets,Sweets and more sweets. Everything sweet.. Life is Sweet….Indulge!!! LIfe is short eat dessert first.
Coming to the Streets of Buffalo This Spring, 2017!
From mother and daughter bonding time over the generations, baking desserts was what we did best! Over the years as we grew older, our list of homemade desserts grew too! From cookies to cupcakes, our close friends and family would continuously tell us to expand our love in baking. So what better way to expand our passion for baking then to bring them to the public?
Varieties include: Key Lime, Lemon Drop, Orange, Everything, Pineapple Orange, Sour Cream, Mexican Wedding Cakes, Anise, Rum Balls, Peanut Butter, Carrot Cake, Chocolate Chip
Cuccidati, Chocolate Covered Oreos, Cut Outs
Mounds, Peanut Butter, Pina Colada, Lemon, Strawberry Shortcake, Carrot Cake
Oreo, Peanut Butter, Wine, Mint, Cherry, Made in Milk, Dark, Orange, Cherry Chocolate
Chocolate, Chocolate Peanut Butter, Oreo, Key Lime, Lemon Pie, Orange Chocolate
Lemon, Lime, Chocolate, Blueberry, Strawberry
Pineapple Squares, Apple Pie Bars, Cream Puffs, Eclairs
Chocolate Covered Pretzels, Gourmet Pop Corn, Chocolate Covered Strawberries
Desserts Will Vary By Season and Will Rotate on the Food Truck