Three generations of the Incorvia family have been working hard to carry on their grandmother's tradition of singing in Italian and preparing dinner for the whole family. Sweet Melody's gets its name from that very woman, nicknamed Melodia. Today, the artisan gelato makers can be found both catering events and serving up sweet treats from their food truck.
The Dish:
Blueberry greek yogurt gelato: $5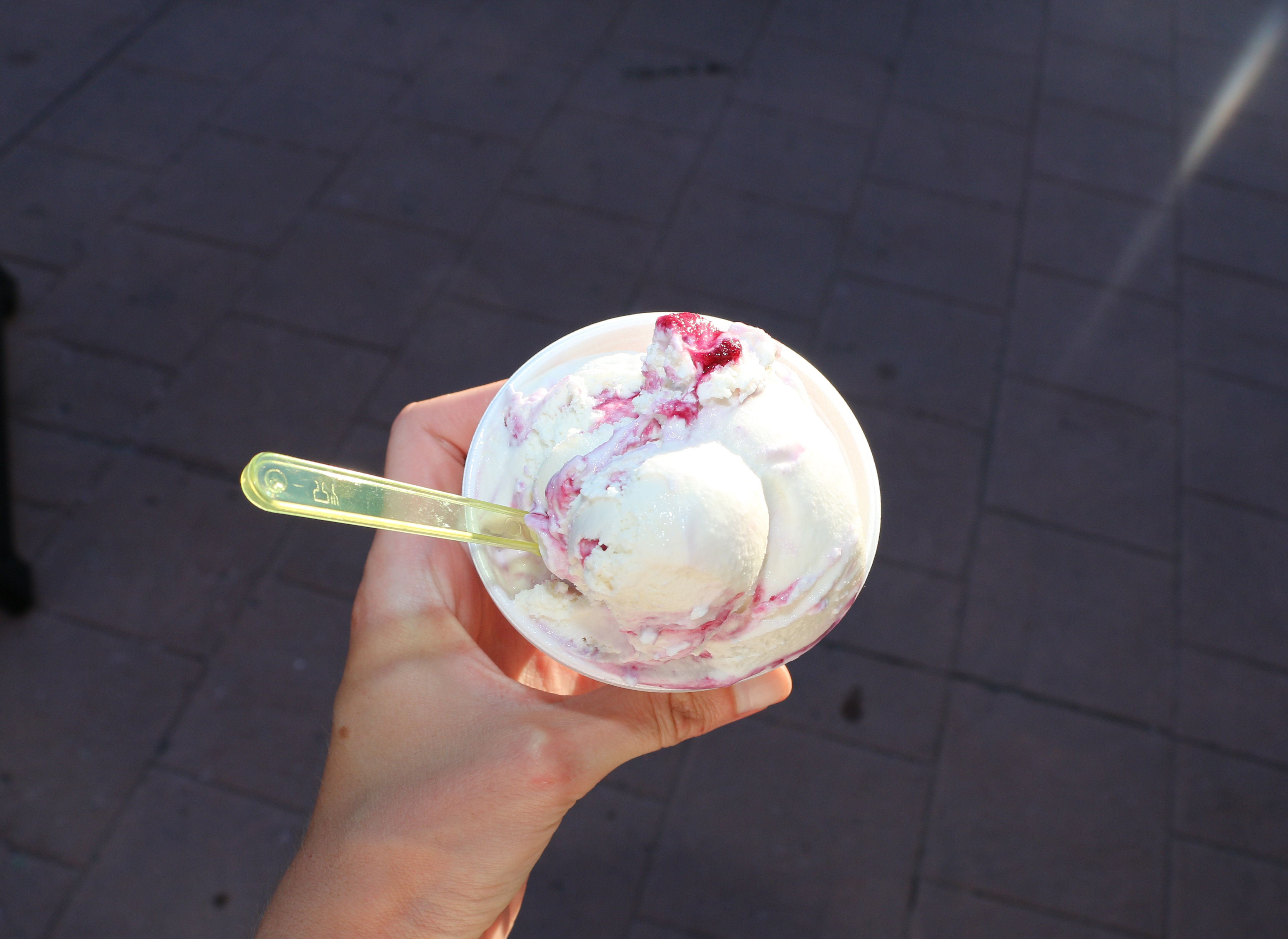 After a night of taking pictures at Larkin Square on Food Truck Tuesday, I'd had my fill of savory dishes and wandered around with a sweet tooth. As a self-proclaimed gelato expert, I obviously didn't need to look any further than Sweet Melody's Artisan-Crafted Gelato. I have to say that I was beyond tempted to order my usual heaping cup of stracciatella, but I decided to branch out and try out the blueberry greek yogurt gelato. My first thought when I tasted a spoonful: "THIS TASTES LIKE CHEESECAKE!" The greek yogurt gelato was creamy and satisfying while still maintaining a refreshing quality thanks to the occasional swirls of blueberry.
recommendations:
Even if you don't consider yourself a greek yogurt fan, try the blueberry greek yogurt gelato when you're looking for a creamy treat.
If you're looking for something even more refreshing, try a frozen Loganberry. Sweet, ice-cold, and reminiscent of summer days at Crystal Beach!
Website: www.sweet-melodys.com