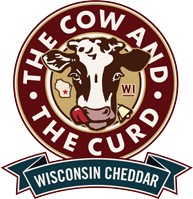 A Wisconsin culinary staple, cheese curds are as common and indispensable in the Midwest as the cheesesteak is in Philadelphia. Despite their ranking as one of the world's most craved regional foods, cheese curds are relatively unknown in places without cheese factories…Until now. The Cow and The Curd brings this midwest flavor right to your neighborhood.
Follow us on Facebook, Twitter and Instagram to find out where the truck will appear next. We might be heading to your neighborhood soon.
Whether it's a private event or a large festival, The Cow and The Curd is ready to serve our beer battered Wisconsin cheese curds for your crowd! Email us at info@thecowandthecurd.com or click here to fill out our contact form.
Visit Their Website