Chef Michael Attardo is the mastermind behind The Great Foodini Food Truck. Serving up salads, wraps, quesadillas and sandwiches, The Great Foodini opens for lunch and dinner. A uniquely amazing feature of this particular food truck is that they take text orders the morning before your meal. Your order will be ready at the time of your request!
The Dish:
Buffalo Chicken quesadilla: $8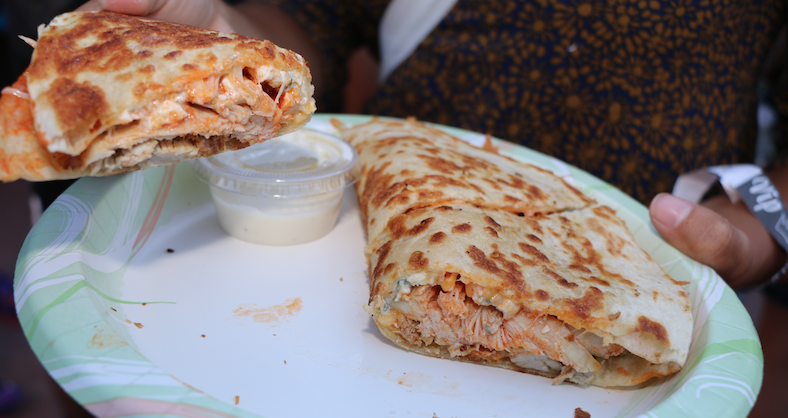 We're from Buffalo, so the second we hear "buffalo chicken," my friends and I instantly perk up. But this Buffalo Chicken Quesadilla from The Great Foodini is not simply your run-of-the-mill shredded chicken breast with hot sauce and some blue cheese dressing on the side. This quesadilla was, firstly, not shy on the shredded chicken. Secondly, it had just the right amount of blue cheese crumbles, an excellent complement to the hot sauce. But perhaps our favorite part of this tasty quesadilla was the crisped tortilla shell – perfectly toasted on both sides!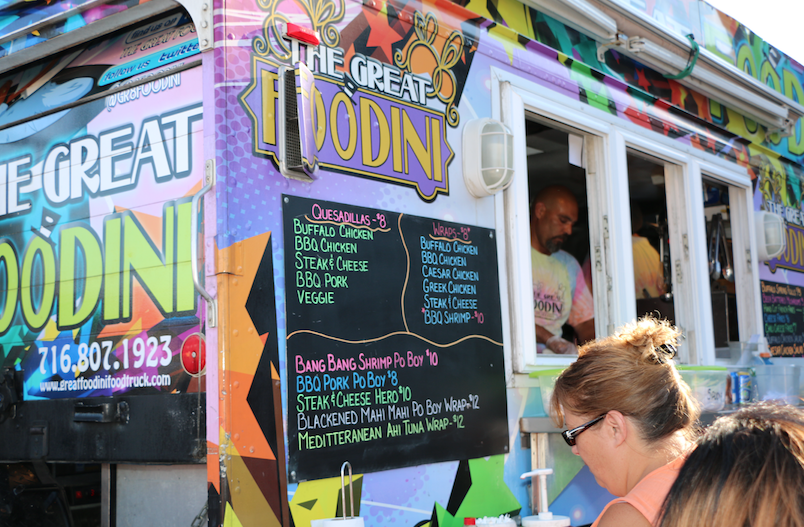 recommendations:
When you order a quesadilla, eat it while it's hot so that you can fully experience the toasted tortilla shell!
Ask for some extra hot sauce to mix into your blue cheese dressing for dipping.
Website: www.thegreatfoodinifoodtruck.com