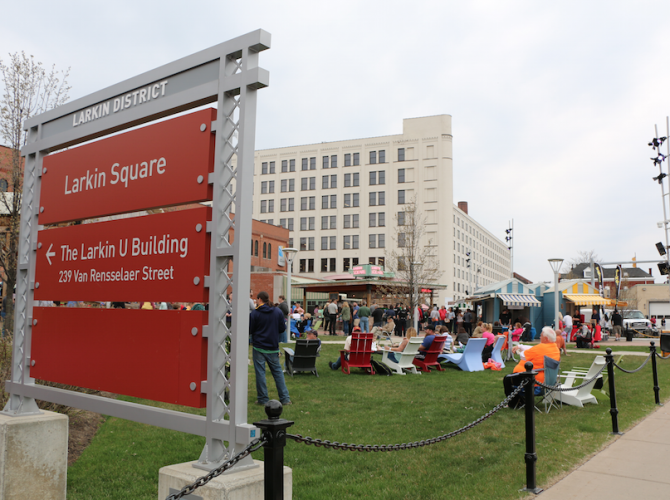 Since Lloyd began their food empire in 2010, the food truck scene in Buffalo has exploded.  As the media coverage and our appetites increased, several brick and mortar restaurants expanded into the world of food trucks. We have undergone a street food revolution, with hot dog stands and pretzels being overpowered by gourmet and unique meals. These trucks are elaborately decorated and, most importantly of all, they are mobile. With over 50 food trucks in the Buffalo area, you can find anything from coffee and cupcakes, to mac and cheese and burgers. Now it is easy and accessible to obtain high quality street food, quickly, without going into a restaurant or through a drive thru.
But say you want to start your own truck? Well that's a little harder.
Over the years, legislation was created and debated. There is a lot you need aside from a truck and an idea. Make sure you are meeting all of the requirements before hitting the streets!
You need:
A tax permit and a tax certificate from your state government's revenue agency.
Information about the local code from the Erie County Health Department.
Knowledge of New York State's Sanitary Code
Knowledge about city parking regulations
A business plan
To Register your DBA (Do this as soon as your have a name for your business.)
To pay a $1,000 annual license Fee
And these are just the basics. But after getting over the initial hump of setting up your truck and being legal is when the fun part starts! Creating delicious dishes and running your truck will make all the preparation work worth while!
After getting your food truck up and running, contact us at WNY Food Trucks! We're here to make it super easy for you to see what's available and what's new when it comes to street food in the Western New York area!