People love eating at special events. It's kind of hard-wired into our culture. As a result, food trucks are great for all kinds of events. Food trucks are portable, eye-catching, and easy to host. It's no wonder they are catching on as a great dining option for so many different events. In this article, I'll list some of the special events that are a great fit for food trucks. First, though, if you're on the fence about bringing in a food truck for your event, consider these reasons why…
Food Trucks are a Great Fit for Special Events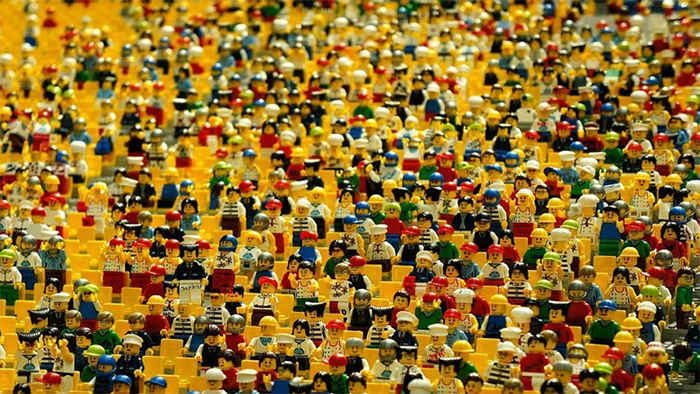 It's hard to miss a food truck due not only to its size but also the colorful graphics and look of the food tricks. Because they are so eye-catching, food trucks will draw more curious people to your event. It's easy to see why – whether it's from your patrons'' previous experience at a fair or festival or just the 'what's that?' factor, food trucks draw people in, maximizing your attendance. That's not even mentioning the aroma! Who can resist the incredible flavors coming from a great food truck? I know I can't. All of this makes sense when you consider that people equate going to an event with food.
They Offer Options for Different Tastes
If a food truck "newbie" thinks of food trucks as only offering burgers, dogs, and fries, they are in for a succulent awakening! Food trucks offer incredible cuisine at a fair price that will appeal to any palette., Whether you're craving Mexican, in the mood for Indian dishes, or even seafood, there's practically no kind of food you won't find in a food truck of some kind. In short, picky eaters can rejoice – there's a food truck out there for you!
Once again, because food trucks are so big and most have such colorful graphics, they add to the atmosphere of a big event. One thing people of all ages and backgrounds enjoy when going to a big event is the visual: a feast for their eyes. Food trucks provide that and more. Now let's cover just a few examples of events great for food trucks.
1. Music Festivals & Concerts
Who doesn't enjoy eating their favorite meal, having a quick snack, or drinking as refreshing beverage while listening to great music? Everybody! Good food and music go together like, well, peanut butter and jelly.
2. Parades
Food trucks pair equally well with parades. Whether patrons want something to snack on while waiting for the parade to reach them (parades are slow-moving after all) or eating something while watching the parade, food trucks are a great addition to the fun.
3. Ethnic Festivals
Ethic festivals of all kinds are about celebrating their backgrounds. What better way to celebrate an ethnic group then by featuring food unique to that culture? It's a perfect fit.
4. Art Festivals
Art festivals entails a lot of walking around and looking at the works of art, crafts, and other items. This means people will be spending time at your event. Part of the experience – and value – of such events is the idea that you'll be there for a while. Because many people are used to eating three meals a day (and snacks!) the time they spend at a slow-paced art festival will likely coincide with mealtime or simply a desire for a snack.
5. Outdoor Movie Nights
When most people think of movies, they think of snacks to eat while watching that movie. Half of the experience of watching a movie is getting a big bucket of popcorn and snacks and finding your way to your seat in a theater. Or getting the same tasty snacks at a drive-in to carry back to your car to enjoy come movie time. But at an outdoor movie night, there's typically no established area for snacks like a movie theater's concession stand. Or the snack building at a drive in. The answer? A food truck! You'll be able to provide your guests with food and once the event is over, the food truck drives away, reducing your hassle.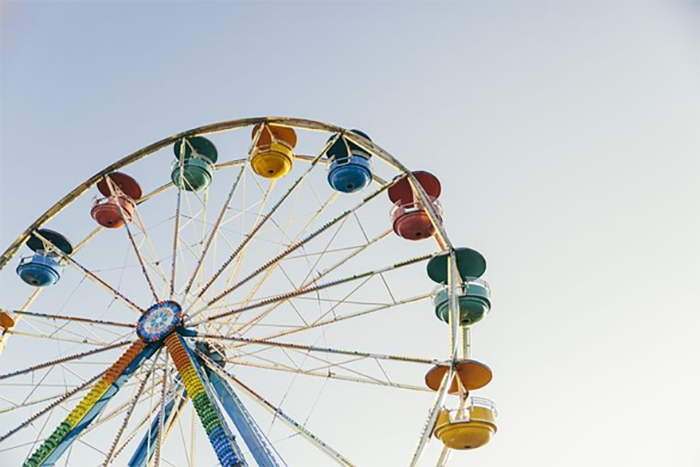 6. Summer Festivals
Anyone going to a festival expects to be able to get food. It's part of the experience. Not only do people enjoy any kind of special outing more with food, but there are other reasons to bring in a food truck. For instance, not everyone enjoys going on the thrill rides. And others choose not to spend money on the games and contests art a festival. Having food trucks lined up selling tasty treats is a way to give those guests something to do at the festival, too.
7. Food Festivals
Can you think of a better fit for a food festival than a food truck? I know I can't! Having food trucks at your food festival is a great way to quickly and easily satisfy guests coming to your event. They're already interested in food, whether it's the making, cooking, or backgrounds of great food. Just being around all that food and talking about it is going to make people hungry!
8. Wine & Beer Festivals
When people drink, they also want to eat. Food trucks at wine and beer festivals makes complete sense and your guests will enjoy themselves more if they have the option of nibbling on a yummy treat between tastings.
9. Food Truck Festivals
Yes, food truck festivals are a thing! Do I even need to talk about why bringing food trucks to a food truck festival is a good idea.
10. Private Events
If you're hosting a special private event and expect to have a large number of attendees, food tricks are a great way to serve your guests while reducing the headaches of having all the food prepared in an onsite kitchen. And let's not forget the massive benefit of the varieties of food you can have ready for your guests with several food trucks. Your guests get varieties of food to suit their cravings and you reduce your headaches. Double win!
Have a Big Event Coming Up? Let's Connect!
Are you in charge of the food for your festival, concert, or special event? Contact us today to find out how we can match you up with the perfect food trucks for your event!